Camping des Sources
Back to the spider page <------
When searching for spiders, one needs a good place to camp and a lot of variation of spiders in the neighborhood. Because you will not spend your whole holiday searching for spiders it is also necessary that camping place has a lot of other goodies.
This camping was one of the rare sites where you stay longer than planned. It was situated nearby a very old picturesque village Soubes in close proximity of the village Lodeve. Many shops and hypermarche's can be found in this village.
The region where the camping is situated is in the south of France, North of Montpellier. It has perfect weather conditions and the region has a lot of cultural sites.
The camping itself is very comfortable and has three stars. It is not very large with 35 places so it will not be very crowded. Because we roamed the region for two weeks the camping place now has a great diversity of spiders. After catching and photographing, all the rare and common species were released on the camping site. All released spiders were harmless and no venomous ones were found. The manager has also become a spider specialist and speaks fluently English.
Tthe camp official internet location is here: http://perso.wanadoo.fr/campingdessources/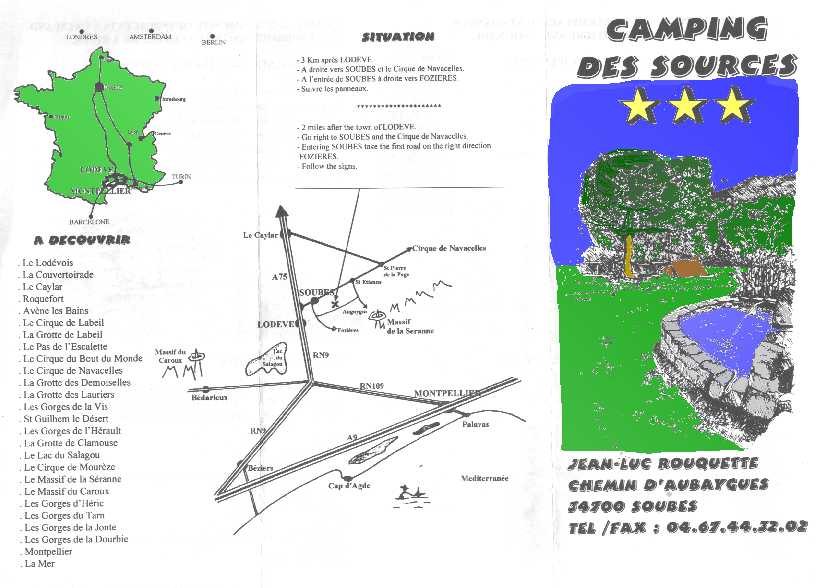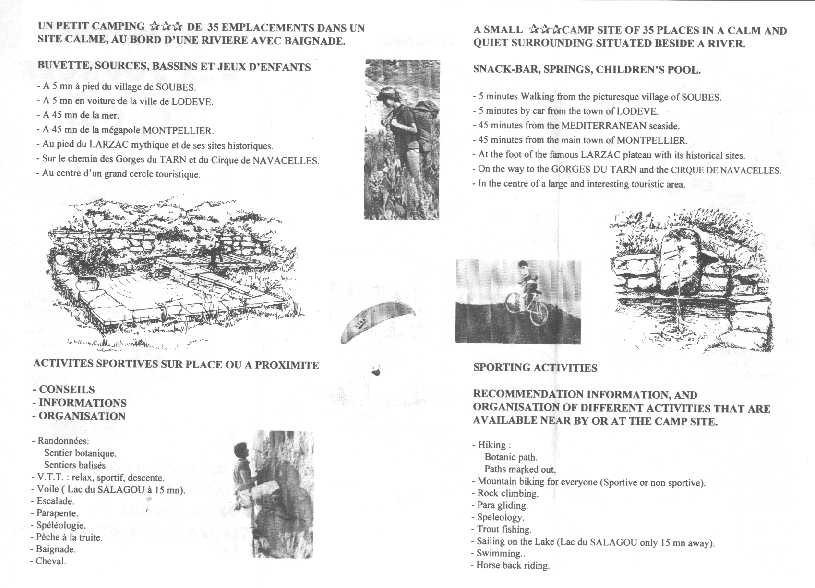 Ed Nieuwenhuys, January 16, 1999